PSC80012 Advanced Training In Cognitive Behavioural Interventions
Academic Programmes
University Certificate in Cognitive Behavioural Interventions is accredited and awarded by Swinburne University of Technology, Melbourne, Australia

Organised by the Executive Counselling and Training Academy
The advanced training in cognitive behavioural interventions course is designed within a workshop context, the participants will examine various critical cognitive behavioural interventions with children, adolescents and adults. Interns will also explore skills of cognitive restructuring and associated cognitive interventions alongside behavioural intervention strategies. In addition, Interns will develop their own theoretical understanding of CBT and conduct evaluations of treatment outcomes arising from these interventions
Topics covered
Use of Cognitive Behavioural Therapy Techniques to selected clients.

Develop CBT assignment and formulation.

Evaluate CBT competencies using the cognitive behavioural therapy rating scale.

Be familiar with various anxiety disorder, depression and anger using DSM-V criteria.

Identify negative thoughts, self processing and safety behaviours.

Integrate various scale (social phobia scale, social interaction anxiety scale and depression and anxiety stress scale) use of schema model and schema therapy.

Aware of the concept of mindfulness and its comparison to CBT interventions.
Next Intake: February 2022
Course Details
Lectures in this part-time course are delivered by lecturers from Swinburne University of Technology, with a live demonstration component facilitated by a clinical practitioner based in Singapore. Areas covered in this course include:
Application of counselling techniques to selected client problems such as depression, anxiety, anger, post-traumatic stress, interpersonal-skill deficits;

Introduction to crisis counselling;

Cognitive Behavioural Therapy (CBT) models for counselling;

Mindfulness and the comparison to CBT;

Schema Therapy;

Counselling for substance abuse;

Post-traumatic stress;

Marital and family conflict;

Child abuse;

Eating disorders;

Pain management; and

Sleep disorders.
This course is also offered as an elective unit in the Master of Counselling (Advanced) course accredited and awarded by Swinburne University of Technology, and organized by the Executive Counselling and Training Academy. Participants of this course will join a Masters cohort taking this unit as an elective.
Duration
This course comprises 80 contact hours over the course of three months. Lectures are usually conducted over a combination of three weekday half-days, three weekday full days, and four Saturdays full days (schedule may be subject to change).
An additional two months after the date of the last lecture (approximately) is provided to participants to complete their practicum component, and to submit their assignments.
Duration: Part-time, 5 months
Entry Requirements
Post-Graduate Diploma or Master in Counselling

Degree in Psychology or in any health-related discipline
Lecturer : Students Ratio
Course Title: Certificate in Cognitive Behavioural Interventions
– Advanced Training in Cognitive Behavioural Interventions
Individual Supervision
Course Fees
| | |
| --- | --- |
| Course Fee | S$3,210.00 |
| FPS Premium* | S$ 25.00 |
| Total Course Fees | S$3,235.00 |
A non-refundable Application Fee of S$267.50 is payable upon submission of "Application Form for Admission" to Swinburne University of Technology. For re-enrolment of course, the prevailing Application Fee applies.
* A Fee Protection Scheme ("FPS") premium amounting to 0.6% of the Course Fees and Administrative Fees (subject to a minimum premium of S$25.00) is included in the first instalment.
(All fees and FPS premium rate are subject to revision)
(All fees stated above are inclusive of GST)
Course Assessments
Video recorded counselling session (role-play) with counselling report <Individual Task> – 50%
Behaviour change report <Individual Task> – 50%
Graduating Criteria
Students must fulfill the following requirements to earn the Certificate in Cognitive Behavioural Therapy:
Complete and submit all assignments.

Attend a minimum of 80% of contact hours.

Complete 20 face-to-face counselling hours.

Complete 2 hours of clinical supervision.
A "University Certificate in Cognitive Behavioural Therapy" will be awarded by Swinburne University of Technology upon successful completion.
Please click here for sample certificate.
Registration
Download Application Form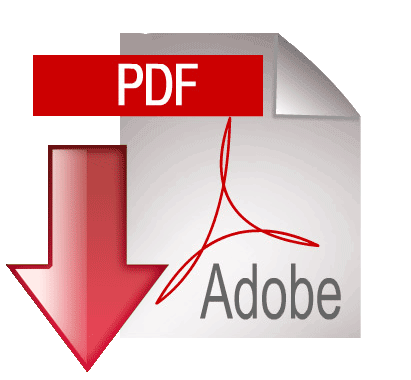 Click Apply Now to submit your application

FURTHER INFORMATION
COURSE MANAGER ADMINISTRATOR
Ms Sabrina
Office: 6346 6411
Email: sabrina@ecta.edu.sg