Graduate Certificate in Clinical Supervision
Academic Programmes
Graduate Certificate in Clinical Supervision is accredited and awarded by Swinburne University of Technology, Melbourne, Australia

Organised by the Executive Counselling & Training Academy

The First University-Accredited Post-Graduate Course in Clinical Supervision Available in Singapore.
This course focuses on the fundamentals of supervision and provides a comprehensive introduction to the theory and practices of clinical supervision. Generic key concepts, skills, and approaches are explored for the application across different types of supervision required. It discusses the definitions, purposes and benefits of supervision. Using existing evidence to assist individuals in their role as supervisors, this course aims to provide students with the aptitude to supervise.
The next intake is to be advised.
The commencement of this intake is contingent on a minimum enrolment number of 18 students.
Students' Testimonials:
"I enjoyed the practise sessions and rigour of the programme. The lectures were practical and the lecturers provided a reflective environment for our learning. The support I received from ECTA also helped me to successfully complete the programme." – Chiam Ling Ling
"The Graduate Certificate in Clinical Supervision is the second counselling-related postgraduate course I decided to pursue through ECTA. The first one was the Master of Social Science (Professional Counselling). My experience as a learner for both courses has been more than excellent. The reason why I keep going back to ECTA to upgrade myself is because ECTA lives up to its Core Value of Integrity. They deliver what they promise. For me, the most important aspect of my view of ECTA is that the lecturers they engage are of a very high calibre. That is an important factor for an educational institution. Everyone at ECTA is also very dedicated. In fact, from the lecturers to the course managers to the administrative staff and the pantry auntie, each and everyone of them performed their duties to the highest standards. What more can I ask for?"
– Shirley Woon
Course Structure
4 core units to be completed within 6 months.
COURSE STRUCTURE Credit Points (CP)
PSC60015: Introduction to Clinical Supervision12.5
PSC60016: Ethical and Legal Issues in Supervision12.5
PSC60017: CBT Models in Supervision12.5
PSC60018: Peer and Group Practical Supervision and Assessment12.5
Awarded with a Graduate Certificate in Clinical Supervision. CP: 50.0
Course Aims
The aim of the course is to provide high quality multidisciplinary training in clinical supervision for professionals working in the mental health area. This course will address the growing gap between demand and availability of comprehensive training in the area of clinical supervision.
The course is intended to provide specialised skills in supervision across a range of professional disciplines and is designed to meet the needs of suitably qualified professionals (e.g., qualified counsellors, psychologists, psychiatrists, social workers and other mental health professionals) who are currently in supervisory capacity or intend to become supervisors.
Course Objectives
At the completion of the Graduate Certificate in Clinical Supervision, students / supervisor-interns are expected to be able to:
Apply cognitive skills to review, analyse, consolidate and synthesise knowledge, identify and provide solutions to complex problems within the supervisory context, and to think critically to generate and evaluate complex ideas
Apply specialised and advanced technical and creative skills in the professional practice of supervision
Use communication skills to demonstrate an advanced and broad understanding of theoretical concepts in supervision, to transfer complex knowledge and ideas to a variety of audiences
Demonstrate the application of knowledge and skills to make high level, independent judgements in a range of technical or management functions in varied specialised clinical contexts
Initiate, plan, implement and evaluate supervision practice within varied specialised technical and/or creative contexts
Demonstrate responsibility and accountability for personal outputs and all aspects of the supervisory work or function of others (e.g., supervisees)
Apply a broad range of theoretical models of, and skills in, supervision at an advanced level in a range of professional contexts
Demonstrate the application of ethical practice in supervision and understand professional boundaries in clinical contexts and relationships
Developing the skills in identifying legal and ethical issues
Duration
The Graduate Certificate in Clinical Supervision is a 6-months programme consisting of 4 units totaling 170 contact hours. Lectures are held mostly on alternate Saturdays and some weekday evenings.
Duration: Part-time, 6 months
CONTACT HOURS (170 Hours)
Classroom Training Hours: 144
Assessment Hours: 21
Practical / Practicum Training Hours: 5
Total Training Duration Hours: 170
Entry Requirements
Applicants should be at least 28 years old and possess a Master Degree in Counselling/Social Work/Nursing/Health/Services/Human Services or its equivalent. Applicants who possess a basic degree in similar disciplines and have significant professional experience in a relevant field, may be considered for enrolment via the "Significant and Relevant Work Experience" pathway. Applicants should also have completed a minimum of 300 face-to-face direct counselling/clinical/social work hours (post-graduation) and a minimum of 30 hours of individual/group supervision (post-graduation).
Lecturer : Students Ratio
Course Title: Graduate Certificate in Clinical Supervision
Group Supervision with Different Modalities
Formal Peer Supervision
Course Assessments
The course assessments are available in the Student Learner Guide which will be given on the day of the Course Orientation. Members of the public can have access to the information by calling or e-mailing ECTA.
MHSC8039 Generic Counselling Competencies (4.5 Units)
1 Essay, 1 Case Study and Classroom Live Assessment required for this unit.
MHSC8036: Foundation Counselling Theories and Approaches (4.5 Units)
2 Essays required for this unit.
MHSC8037 Counselling Processes, Goals and Interventions (4.5 Units)
Online Assessment and 1 Essay required for this unit.
MHSC8038 Principles of Counselling Ethics and Supervision (4.5 Units)
Practicum log of counselling hours and clinical supervisor's final report required.
Graduating Criteria
The graduation criteria are available in the Course Guidebook which will be given on the day of the Course Orientation. Members of the public can have access to the information by calling or e-mailing ECTA for information.
Upon graduation, students will be awarded the Graduate Certificate of Clinical Supervision by Swinburne University of Technology. Please click here for sample certificate.
Registration
The next intake commences on September 2021.
The commencement of this intake is contingent on a minimum enrolment number of 18 students.
Download Graduate Certificate in Clinical Supervision PDF Brochure.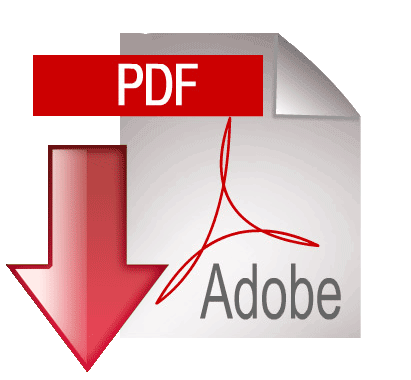 Click Apply Now to submit your application

FURTHER INFORMATION
Please contact: Niyaz
Office: 6346 6411
Email: info@ecta.edu.sg