International & Academic Partnership
INTERNATIONAL PARTNER
FLINDERS UNIVERSITY

CRICOS No: 00114A
Flinders University is ready to welcome you, and help you realise your ambitions.
Ranked 266 in the world,* Flinders University is everything a modern university should be – progressive, student focused and career minded. You will study alongside like-minded individuals who will challenge and inspire you to search for new knowledge, to be innovative, entrepreneurial and enterprising, and to create ideas that will make a difference.
We measure our success by yours. Flinders is invested in your future. Our degrees are designed to help you go beyond just learning to earning, through industry-linked and accredited degrees, professional placement opportunities, industry projects and mentoring programs.
One of the aspects that makes Flinders University stand out is our core values of Excellence, Innovation, Courage and Integrity. We're not just committed to the quality of your learning here and now, but we're committed to helping create a more sustainable future for all, reflected in our focus on the environment and sustainability.
At Flinders University, we have a vision to be internationally recognised as a world leader in research, an innovator in contemporary education, and the source of highly valued enterprising graduates. This vision drives us to constantly challenge the way we think and act on every level.
Our research is rapidly growing in funding and scale, and our global reach is extending through international collaborations in research and education. Active engagement with business and industry is giving our students access to placements and research opportunities with leading companies and employers across the globe.
Bold opportunities await you at Flinders.
*(THE World University Rankings 2022)
---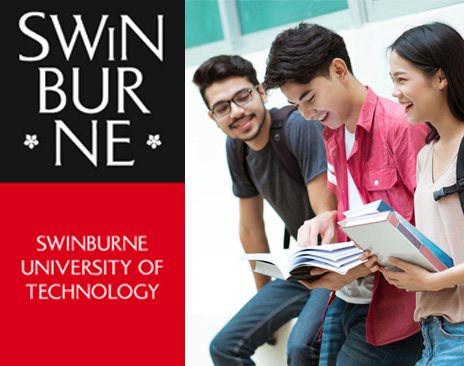 SWINBURNE UNIVERSITY OF TECHNOLOGY:
A Future Focused University
Established as a university in 1992, Swinburne is a world-class multidisciplinary institution that leads the way in science, technology, business, design and innovation. The university's strengths build on the founding principles of equal opportunity, student-focused learning and industry engagement.
Much of Swinburne's research is concentrated in its specialist centres, which are noted for their industry links, community service and multidisciplinary approach. Graduates are widely recognised for their skills in solving important practical problems through applied, interdisciplinary research and are making significant contributions to industry, business and society both in Australia and globally.
Swinburne has established a strong international reputation and built highly successful relationships with universities around the world. International collaboration with and mobility between partner universities provide Swinburne students with a truly international experience.
Rankings
Swinburne's standing in prestigious world academic ranking lists reflects Swinburne's commitment to high-quality teaching and research and graduate outcomes.
Research impact
Swinburne's international recognised focused research creates jobs, improves lives, connects science and technology with business and the community, and elicits real change in the world. Swinburne's research and development activities occur in five key areas: future manufacturing, sustainable futures, digital frontiers, personal and societal wellbeing, and inspirational science and technology.
Swinburne Advantage
Swinburne courses are designed with student's future in mind. Swinburne offers high-quality teaching, opportunities to engage with industry, state-of-the-art facilities and flexible study options. Swinburne courses are well recognised by professional organisations and have close ties with industry and provide invaluable workplace experience.
ACADEMIC PARTNERS
MOUNT ELIZABETH HOSPITAL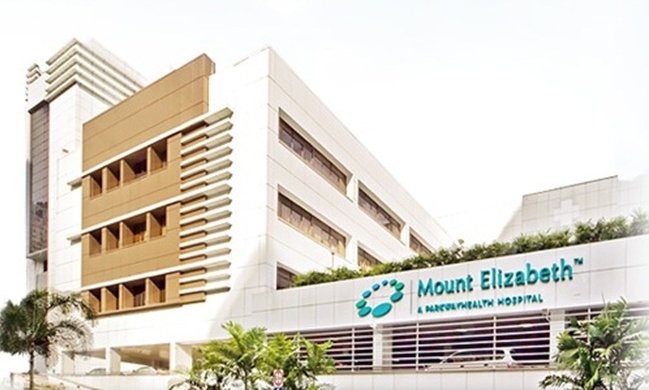 Mount Elizabeth Hospital, a 345-bed private tertiary acute care hospital, is one of the largest in the region and has an established reputation in private healthcare in Asia.
Recognised throughout the region for its speciality services and excellent physicians, Mount Elizabeth Hospital offers Cardiology, Neurosciences, and many other tertiary services. It opened the first private cancer centre in the region and was the first private hospital in Singapore to offer Cardiac Catheterisation, Cardiac and Neurosurgery and other advanced medical procedures.
The hospital provides a wide range of medical and surgical services and is known for its specialists' expertise, quality nursing care and state-of-the-art technology. Mount Elizabeth Hospital performs the largest number of cardiac surgeries and neurosurgeries in the private sector in the region. The hospital is Joint Commission International accredited.
Mount Elizabeth Hospital and the Executive Counselling & Training Academy's Partnership
Mount Elizabeth Hospital provides ECTA Interns the following privileges:
Access to the psychological and behavioural facilities;

Counselling of inpatients under supervision;

Observation of treatment procedures such as art therapy, behavioural therapy and any other therapeutic modalities;

Teaching and supervision by the professional staff members of Mount Elizabeth Hospital e.g., psychiatrists, nursing officers, psychologists, psychotherapists at Mount Elizabeth Hospital;

Consultation rooms of counselling of clients;

Seminar rooms facilities for course previews, workshops and seminars; and

Collaboration in joint projects such as organising of conferences/ workshops for the mental health professionals.
Note:
All ECTA Interns are indemnified professionally and trained on issues of confidentiality, boundaries and ethics.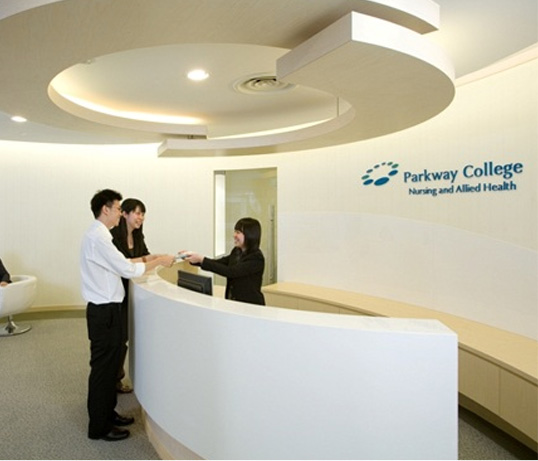 PARKWAY COLLEGE OF NURSING AND
ALLIED HEALTH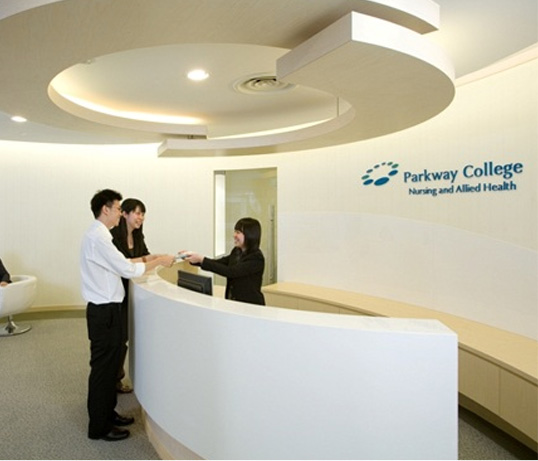 Parkway College of Nursing and Allied Health (Parkway College) is a wholly-owned subsidiary of Parkway Holdings Pte Ltd.
Parkway College aspires to be the premier global private educational institution in the niche fields of Nursing, Allied Health and Healthcare Management. It provides opportunities for life-long learning, and equip its students with the skills and knowledge to succeed in the workplace.
Parkway College of Nursing and Allied Health and the Executive Counselling & Training Academy's Partnership
Parkway College provides ECTA Interns the following privileges:
Clinical placements; and
Counselling facilities.